Real Money Triple Draw 2-7 Lowball Poker Sites
Page summary: This page ranks the best poker sites for playing Triple Draw 2-7 Lowball Poker for real money.
Top Real Money Triple Draw 2-7 Lowball Poker Sites in 2016
**** Do you want to play online poker and you are a US citizen, click here to sign up at BetOnline Poker. They accept US credit cards & eChecks. ****
2-7 Triple Draw (also called Lowball) is becoming more popular, and is offered at a number of online poker websites. 2-7 Triple Draw is a popular low hand draw game where making the 'worst' hand is the goal. Two of the best sites for 2-7 Triple Draw Poker include Pokerstars and Ultimate Bet Poker.
The best 2-7 Triple Draw poker sites are ranked based on the variety of cash games and tournaments available, plus the amount of traffic they have for these games.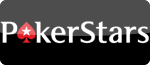 USA
Not Allowed
Marketing Code: psa1003
Traffic: 200,000 Players
Mac Friendly: Yes
New to PokerStars?
Visit PokerStars
#1
PokerStars
Top Rated Triple Draw Real Money Site
Pokerstars is by far the largest online poker site in the world. A huge volume of players translates into traffic for games outside of Texas Holdem. Pokerstars offers 2-7 Triple Draw ring games, sit & go's and large tournaments. Stakes for 2-7 Triple Draw cash games range from $.10/.20 to $1000/2000.
2-7 Triple Draw sit & go tournaments start for as little as $1.20 and go up to $520. Single table and multi-table sit & go tournaments are available. The hugely popular WCOOP and SCOOP tournaments series' also run 2-7 Triple Draw tournaments, with guaranteed prize pools as high as $100,000.
Poker Stars offers new players a nice sign up bonus of 100% on their first deposit, up to $600. 2-7 Triple Draw players at Pokerstars also earn frequent player points (FPPs) to use towards freeroll tournaments or in the Pokerstars online store. Pokerstars software is available for Windows or Mac computers. U.S. players welcome.
2-7 Triple Draw for Real Money
If you're new to 2-7 Triple Draw, try the free games before playing with real money. However, once you have your mind wrapped around the basics, it's recommended that players move into the low stakes games as quickly as possible. Most people playing in the 2-7 Triple Draw free games are there for one of two reasons, to learn the game, or to goof around and have fun. Neither of these types of opponents will help you learn to play the game properly, in fact, they'll hurt your progress. The reason is because free play games teach bad habits that will cost you in real money 2-7 Triple Draw poker games. Even low stakes real money games are played significantly different from the free games. This is where good habits can be developed, and real thinking is required.
Triple Draw 2-7 Rules & Basic Strategy
In 2-7 Triple Draw there are three drawing rounds, hence the term 'triple draw'. Each player receives five cards to start with and the game uses blinds just like Texas Holdem or Omaha. There are five betting rounds in 2-7 Triple Draw Poker. The object of the game is to get the best low hand without having a straight or a flush. A straight or a flush would be considered a high hand in this low format and therefore, it counts against you. The best hand 2-7 Triple Draw is 2,3,4,5,7.
After the initial deal, a round of action takes place and the players enter the first drawing phase. During this phase, you can discard as many of your five cards as you wish. There is a betting round in between each drawing round. The final betting round takes place after the third draw phase.
2-7 Triple Draw is a game that can be found at many live and online poker rooms across the world. Pokerstars.net remains a dominating force in online poker and offers players of all skill levels a competitive environment with non-stop action. Poker Stars offers new, real money players a great deposit bonus and is always coming up with new & exciting promotional offers.
>> Click Here to Sign Up at PokerStars <<
PokerStars is our Top Rated Triple Draw Real Money Site