Real Money Five Card Draw Poker Sites
Page summary: The best real money five card poker draw sites are located on this page. You will see why they are so highly ranked for Five Card Draw Poker and how easy it is to play for real money.
The Best Real Money Five Card Draw Poker Sites in 2016
**** Do you want to play online poker and you are a US citizen, click here to sign up at BetOnline Poker. They accept US credit cards & eChecks. ****
Five card draw was the most popular poker game played before Texas Hold'em gained significant success. Riverboats of the Mississippi and the small towns that covered the Wild West were popular establishments for five card draw action. Five card draw gets relatively little modern attention but can still be found at sites such as PokerStars and Doyles Room. These poker services offer plenty of five card draw tables for players to enjoy.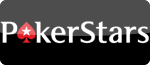 USA
Not Allowed
Marketing Code: psa1003
Traffic: 200,000 Players
Mac Friendly: Yes
New to PokerStars?
Visit PokerStars
#1
PokerStars
Top Rated RM Five Card Draw Poker Site
PokerStars biggest benefit is its huge traffic rate that regularly peaks at over 180,000 players on any given day. This makes it an excellent place to play popular poker games; however, other variants such as the less-than-popular five card draw also take advantage of the traffic rate. There are often 150-200 players perusing the real money five card draw tables. This makes PokerStars a great place to find some game play during the day as well as at night.
PokerStars' real money five card draw starts with micro stakes set at $0.10 / $0.20 and rises up to a $30 / $60 maximum. Five card draw tables can be filtered based on stakes range as well as fixed, pot and no limits formats. The majority of the 150 – 200 players are situated in the lower stakes range up to $5/ $10 in fixed limit format. The competition at the five card draw tables is mixed. The tables are populated with experienced five card draw players as well as softer competition that consists of players taking a break from Texas Hold'em game play.
PokerStars also occasionally offers real money five card draw tournaments set at pot limit with prize pools ranging from $25,000 to $200,000 guaranteed. Five card draw is also incorporated into PokerStars' play money mode, which is an excellent place to start before jumping into real money game play.


USA
Not Allowed
Bonus Code: IP500FREE
Traffic: 45,000 Players
Mac Friendly: No
New to Titan Poker?
Visit Titan Poker
#2
Titan Poker
2nd Best RM Five Card Draw Poker Room
The traffic at Titan Poker pales in comparison to PokerStars and this makes a big difference at the five card draw tables. Titan Poker offers no limit real money five card draw tables at micro stakes of $0.03 / $0.06 and $0.05 / $0.10. The highest stakes set at Titan Poker remains $2 / $4.
When there is traffic in the five card draw tables at Titan Poker, the game play is somewhat different due to the no limit format. Five card draw at no limit offers players the ability to play more aggressively and emphasizes the importance of holding a good starting hand in order to end strong by bringing down the pot.
Real money 5 card draw is one of the less popular games in online poker rooms, but many players still play it on occasion. The lack of 5 card draw popularity means that this poker game type does not receive a good amount of player traffic at all times. For those having trouble finding five card draw tables within the lobby, this game type is often placed in the Other section of the game selection screen.
Additional Information about Top real Money Five Card Poker Websites
All poker sites operate five card draw with standardized rules. The classic hand value ranking is used with one pair being the lowest and a royal flush being the highest. Each player is dealt five cards and there is a round of betting. Then, players are allowed to exchange up to three cards from their hand for new cards after the ante. A second round of betting occurs and a showdown happens (if needed) to determine a winner.
Real money five card draw will likely never hit the popular heights of Texas Hold'em, but players can still enjoy five card draw at poker sites such as PokerStars. PokerStars represents the industry's best site for five card draw action due to their consistent player traffic number, a nice stakes range and three available limit formats.
>> Click Here to Sign Up at PokerStars <<
PokerStars is our Top Rated RM Five Card Draw Poker Site